About
---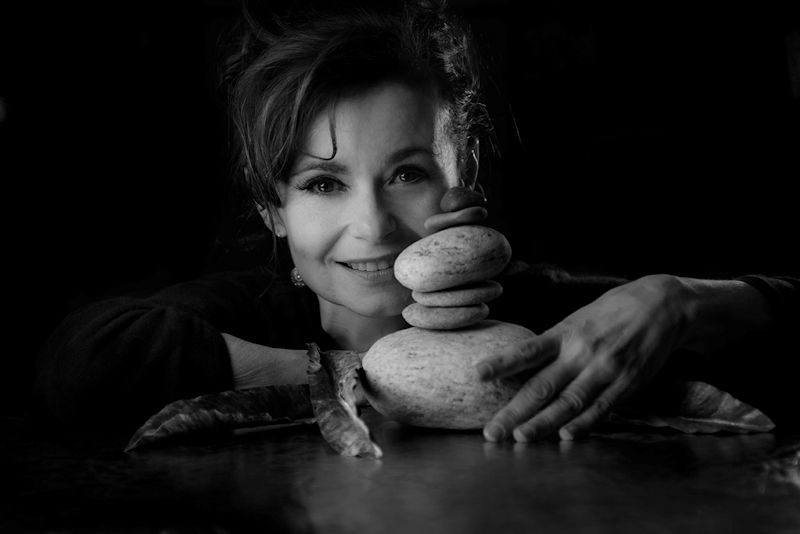 PHILOSOPHY
Life's stories plant seeds in my mind, take shape in my soul, and are born through my sculptures.
SEE ALSO
Personal Statement
Who doesn't love a good story? Tales of adventure and mystery have always grabbed my attention. I did not realize it at first, but I, myself, am a storyteller. I tell stories through each sculpture I create. From a rat, lovingly embracing a bird skull, (paying homage to Gollum from Lord of the Rings, as he is titled "My Precious") to my newest work "Sirena and Octavius" (a whimsical mermaid having a conversation with an octopus). I love fantasy and the unexpected, and I try to bring those elements into my work. In the age of the Internet, fast food, and instant gratification, I want to engage my audience with an idea and let them take the time to use their imaginations, filling in the blanks to create a story for themselves.
I once did an installation at a three-story gallery in New London, CT called "The Hygienic." It was an old diner in a prior life. In the basement, I discovered an old doorway that had been bricked over and closed permanently. Where had that door gone? Who had bricked it over...and why? My mind immediately went to Edgar Allen Poe, The Telltale Heart, The Cask of Amontillado—and I saw a crow, warning "Nevermore" if we don't change our ways.
As I climbed the winding, creaky staircase up to the gallery, I imagined not just one crow, but an entire flock—a murder of crows, ascending the stairs in dire warning, from basement to second floor; perching on sills; glaring from moldings; and swooping from the ceiling. The collection of crows I created and installed, based on this vision, was described by The Hartford Courant as the gallery's "show-stopper."
Stories are what define my work, what drive my vision, what inspire my hands...my life. My sculptures bring stories to life, incorporating ideas and visions from people around me, various materials I work with, and my physical environment. These elements connect, often in a sudden burst of illumination that comes well after I have begun the sculpting process. Life's stories plant seeds in my mind, take shape in my soul, and are born through my sculptures. I am honored to share my visions with you.
Biography
As a child of eight or nine years old, Serena Bates started her journey of exploration and interpretation of the world around her through art. Beginning with pencil and paper sketches, Serena went on to explore a variety of media, including charcoal, pastel, and oil and acrylic paint, as she depicted landscapes, flowers, and animals. As a young adult, she studied traditional figure painting and anatomy at the Lyme Academy College of Fine Arts and the Rhode Island School of Design.
Upon discovering the joy of working with clay, Serena found her passion for sculpting portraits – busts and full figures, both serious and whimsical – and all sorts of critters with lots of personality: barnyard animals, domestic ones, and increasingly over time, marine animals. She added working with bronze and stone to her repertoire. Many years of observing animals in nature, at home, and in her job at the Mystic Aquarium, helped Serena develop her non-traditional approach to sculpting. Rather than taking measurements, Serena trusts her observations, intuition and connection to the stories of the people and animals she portrays, producing a "Wabi-Sabi" effect, Japanese for perfectly imperfect.
"Stories are what define my work, what drive my vision, what inspire my hands...my life," she says. The stories-turned-sculptures range from a clay White Rabbit staring down to the bottom of a log, looking for Alice; to bronze Three Stooges fountainheads squirting water from pursed lips; to alabaster octopi and mermaids at play and at rest.
This approach has proven successful, with Serena's sculptures shown in nationally-known exhibitions and galleries across the United States and Canada. She has won more than 70 awards and honors during her career. In the last five years alone, she has won more than 20 prestigious awards from the American Artists Professional League, Allied Artists of America, the Salmagundi Club, the Catherine Lorillard Wolfe Club, the Academic Artist Association, and Mystic Museum of Art, to name a few. The artist is also a member of the American Society of Marine Artists, Allied Artists of America, American Artists Professional League, and the Salmagundi Club.
"Survivor," winner of the Environmental Statement Award, presented in 2019 at the Artists for Conservation's International Juried Exhibition in Vancouver, is a wonderful case. The ceramic work cracked in the heat of being pit-fired. Serena recalled a Japanese approach of filling cracks with gold and used that method, making the harbor seal look scarred from being caught in a fishing net. Wabi Sabi, indeed.
Memberships & Affiliations
Academic Artists Association, Springfield, MA
Allied Artists of America, NY, NY
American Artists Professional League, NY, NY
American Society of Marine Artists, St Louis, MO
Artists for Conservation, Signature Member
Catherine Lorillard Wolfe Art Club, NY, NY
Connecticut Academy of Fine Artists, CT
Copley Society of Art, Boston, MA
Deerfield Valley Art Association, Northfield, MA
Florence Griswold Museum, Old Lyme, CT
Hygienic Art Gallery, New London, CT
Lemon Tree Gallery & Studio, Cape Ann, VA
Lyme Academy College of Fine Arts, Old Lyme, CT
Lyme Art Association, 90 Lyme St., Old Lyme, CT
Marquee Gallery, New London, CT
MASS MoCA, North Adams, MA
National Sculpture Society, NY, NY
Salmagundi Club, NY, NY
Society of Connecticut Sculptors, CT
Threadneedle Gallery, Newburyport, MA

Collections
Andrea Restaurant, Misquamicut, RI
Children's Museum of Southeastern CT
Don Mann, SEAL Team SIX Commando & NY Times Best Selling Author
Great Lodge at Arctic Watch, Somerset Island, Nunavut
Ledyard Police Department, Ledyard, CT
Mystic Marriott, Groton, CT
Ocean House Resort, Watch Hill, RI
Pequotsepos Nature Center, Mystic, CT
Pfizer Chemical, Groton, CT
Pleasant View Restaurant, Misquamicut, RI
Private Collections throughout the Northeast, England and Ireland
Raiche Realty, Westerly, RI
Renovations to Rentals, Westerly, RI
Salmagundi Club
Westerly Animal Hospital, Westerly, RI
Westerly Animal Shelter, Westerly, RI
Westerly Public Library, Westerly, RI
Zoe & Co. Lingerie, Westerly, RI

Education
LYME ACADEMY COLLEGE OF FINE ARTS
OLD LYME, CT 1985 - 1995
CONCENTRATION IN FIGURE DRAWING, PAINTING, ANATOMY AND SCULPTURE

RHODE ISLAND SCHOOL OF DESIGN
PROVIDENCE, RI 1990 FRAMING

SMOOTH ON INDUSTRIES
EASTON, PA FEB 2002
MOLD MAKING AND RESIN CASTING

KANE SCULPTURE STUDIO & FOUNDRY
PAWTUCKET RI 2005 - 2008
INTERNSHIP FOCUSING ON MOLD MAKING, WAX WORK FOR LOST WAX CASTING AND PATINATION

SOUTH COUNTY ART ASSOCIATION
N. KINGSTOWN RI 2015 - 2017
CONCENTRATION IN CERAMIC SCULPTURE AND ALTERNATIVE FIRING METHODS

Awards
"Resilience"
Oct 19 - Nov 11, 2023
South County Art Association
Kingston, RI
Juror: Ben Anderson
Award: Honorable Mention, "My Precious"

Salmagundi Club, NY (SCNY) Animals: Domestic and Working Exhibition
Aug 28 - Sep 28, 2023
Salmagundi Club, New York, NY
Juror: Robert Pilsbury
Award: 1st Prize, "Zen Zen"

Connecticut Academy of Fine Arts (CAFA) 112th Annual Exhibition
Jun 10 – Jul 22, 2023
Lyme Academy of Fine Arts
Old Lyme, CT
Jurors: John L. Favret, Artist, Professor and Art Program Coordinator at Housatonic Community College and Tom Edwards, Artist, Lecturer at Central Connecticut State University
Award: First Place Sculpture, "Emancipation"

View all Awards
Exhibitions
126th Annual Catharine Lorillard Wolfe Art Club Open Juried Exhibition
Nov 27 - Dec 8, 2023
Salmagundi Club, NY
Juror: Michael Keropian, Jeff Buccaccio

Audubon Artists, Inc. 81st Annual Exhibition
Nov 12, 2023 - Nov 12, 2024
audubonartists.org
Juror: Paul Estathiou, Director of Contemporary Art, Hollis Taggart Gallery, NY

AAPL 95th Grand National
Nov 6 – 24, 2023
American Artists Professional League
Salmagundi Club, NY, aaplinc.org
Juror: Gary Godbee

View all Exhibitions
Teaching
MY STUDIO
GROUP AND PRIVATE LESSONS IN OIL, PASTEL, DRAWING, SCULPTURE AND MOLDMAKING

MYSTIC MARINELIFE AQUARIUM
MYSTIC, CT

MYSTIC MUSEUM OF ART
MYSTIC, CT

HOPE VALLEY ELEMENTARY SCHOOL
HOPE VALLEY, RI